MagellanPlus Workshop
IO:DIP
Indian Ocean: Delving into the Past
Graz, Austria
New workshop dates: 27th to 30th of September 2022
The Online link will work for the whole workshop program from Wednesday to Friday

Please get in touch with the organizers via iodp@uni-graz.at should you be interested in receiving the recordings of this event.
Have a look at the poster abstracts.
The Workshop in Graz, Austria was postponed to Autumn 2022 due to the ongoing COVID-19 crisis
The MagellanPlus Workshop IO:DIP "Indian Ocean: Delving Into the Past" aims to bring together experienced researchers with Early Career Scientists (ECS) who have a scientific interest in developing new drilling strategies in the Indian Ocean. IO:DIP has the objective to discuss, advance, and integrate mutually-beneficial drilling proposals for the Indian Ocean. IO:DIP intends to develop a framework of overarching and interconnected research goals, gathered under the umbrella of International Ocean Drilling. Thus, IO:DIP facilitates the synchronization of future Indian Ocean proposals to realize a more cost-effective implementation of large-scale scientific objectives. The workshop will further advance ideas developed during other recent Indian Ocean workshops (e.g., the 2020 Chapman Conference "On the Evolution of the Monsoon, Biosphere and Mountain Building in Cenozoic Asia"; the 2018 SPADE Workshop in Goa; the 2017 workshop "Land-Ocean Interactions Across the Indian Ocean: Toward Regional Integration of Recent Drilling Results" in Rhode Island; and the 2017 "Australasian IODP Regional Planning Workshop" in Sydney), with the express aim to strengthen existing (pre-)proposals and by developing a set of mutually beneficial drilling objectives.
Registration is free but mandatory for organization purposes.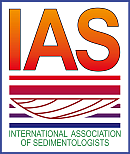 Additional travel grants for Ph.D.-students are available through the sponsorship of the International Association of Sedimentologists (IAS). The IAS-Travel Grants are available for IAS members and can be applied for on your profile on the IAS website (http://www.sedimentologists.org/)
Deadlines
Workshop registration deadline: 1st of September 2022
Travel support: 31st of July 2022
IAS-Travel Grant application: 1st of August 2022.